June 9th, 2011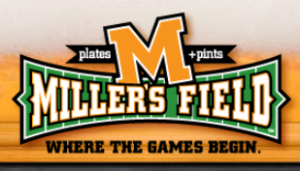 Dave has been working with us at Miller's Field since we opened in 2007 and prior to that did our Pizzeria Uno work. He has been doing all of our refrigeration work at all of our locations, past and present for over 10 years.
When Dave started his oil recycling program I moved mine over to him and I have never looked back. He turned a nuisance element of our business into one that we put no thought into anymore. After a few years of handling our oil byproduct and picking up numerous accounts in our area he orchestrated a system where a fellow restaurant neighbor and I combined our barrels into one area.
It was a huge plus for us and as a result our barrel no longer sits in our parking lot. Prior to this our barrel was vandalized at 2am and Dave – even though not his responsibility – dealt with the city and cleaned it at his expense.
Sincerely,
Glenn M. Miller
Miller's Field